The Amazon River is known for being the longest and largest in the world, it has an amazing and exotic flora and fauna bringing you unbelievable and endless live experiences.
Two are the main seasons in the Amazon: between June and November, the low-water season (dry season) and between December and May, the high-water season (rainy season).
Whichever season you choose, your trip to the Jungle ensures plenty of extraordinary experiences.
High-Water season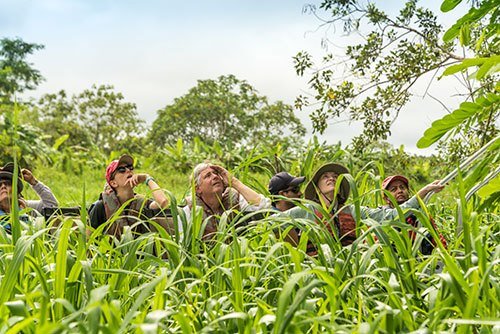 If you are looking for a unique navigation experience, the high-water season is perfect for you. During this time of the year, the temperature is around 30°C (86°F) so the river view is fantastic. It is also warm and humid.
One of the main advantages of travelling to the Peruvian Rainforest during this season is that most of the gorges ad lakes are navigable. This is favorable for our outings as we'll be able to access most of the Amazon River confluences and observe a greater number of flora and fauna.
On the other hand, you'll enjoy the flooded forest which brings you closer to the tree tops for you to observe many animal species such as playful monkeys.
Low-Water season
The average temperature during this season is 37°C (98.6°F) which is quite different from the high-water season. At this time of the year, you can take long walks in the previously flooded areas. Also, these are perfect months to practice river fishing and capture piranhas, among other species.
It's important to consider that although this season is also called the dry season, you may still find rain. However, the number of mosquitos will be a lot less.
On the other side, most of the rivers and lakes will be inaccessible. This compensates with the enormous number of birds you'll see on flight, something you won't be able to see during the high-water season.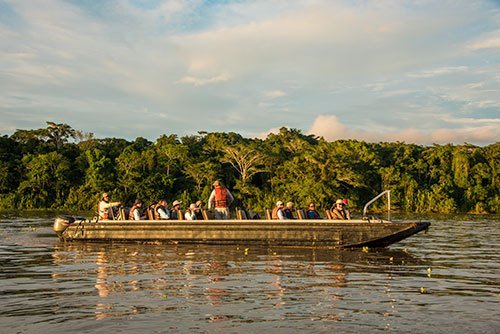 As you can see, each Amazonian season will bring you unique experiences in the nature of the Peruvian Rainforest. At Jungle Experiences, we are prepared for our return with our Biosafety and Health Protocols in place. Your peace of mind is crucial for us.
Learn about our promotions (https://www.junglexperiences.com/es/proximas-salidas/#promociones) and next departures. (https://www.junglexperiences.com/es/proximas-salidas/#salidas) Discover the Peruvian Amazon with Jungle Experiences.