Soon, it will be time to reencounter that nature that the Amazon has. Our Zafiro Luxury Cruise, La Perla Adventure Cruise and Amatista Expedition Cruise are ready with the Biosafety and Health Protocols (https://www.junglexperiences.com/en/biosafety-covid/protocol) for you to discover this land full of Magic.
Can you imagine sailing through the Peruvian Amazon, on a private cruise, with your friends and / or family? Live exclusive and exotic experiences, thanks to the connection you will have with the Peruvian jungle
Pacaya Samiria National Reserve (https://www.junglexperiences.com/en/the real magic in Pacaya Samiria) is one of those destinations that will help connect with your family, friends, travel companions, because the magic that this reserve transmits is unique and unprecedented. The best? That you will live it on a small cruise that complies with the Biosafety and Health Protocols, a one-of-a-kind experience.
What are the advantages of traveling on a small expedition cruise?
For sure, you want to know what our differentiators are and why choose us for your next adventure in the Amazon. Here we tell you.
Naturalist guide: we have a team of expedition leaders who have more than 20 years of experience touring the Peruvian jungle. They are recognized for being the most knowledgeable guides of the place and local customs.
Private charter: our offer allows your family and / or friends to live a unique experience in the heart of the Amazon jungle. In addition, they will enjoy privacy and tranquility during all navigation.
Personalization: you can personalize your adventure, choosing the number of days you want to explore the Amazon. Our itineraries range from three to seven nights. Each one of them is an unmissable experience.
Meetings and Incentives: with accommodation capacity for up to 40 passengers and common areas for up to 100 passengers, our cruises are the ideal setting for incentive trips or business meetings.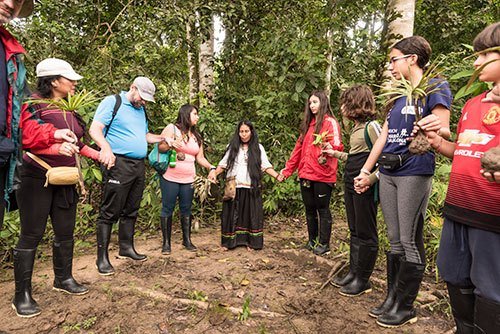 Experiences with Mother Earth: each of our experiences will help you get to know the Peruvian jungle better, in which nature, wildlife and Amazonian culture will be the protagonists.
Gastronomy: the dishes are not far behind, each of our proposals is a mixture of exotic flavors thanks to the local ingredients that we use in each dish.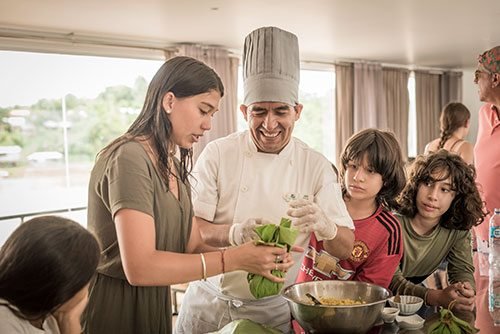 Small groups: our daily excursions are held with few people and happen between 2 to 3 times a day. These are led by our local naturalist guides.
Director of Public Health: for the safety of our guests and collaborators, we have added a new member to our team, this health professional is responsible for supervising and improving each disinfection process, as well as preventing infections.
We are waiting for you to navigate in the mightiest waters in the world. Are you ready to live an experience in the Peruvian jungle? Contact us for more information about our private cruises.